what is gold contouring™ blend?
cafeisilane c

stimulates lipolysis, improves microcirculation, and boasts antioxidant and anti-inflammatory properties. With its ability to boost collagen production, Cafeisilane C promotes a slimmer, firmer, and more youthful appearance.

xantagosil c

is an innovative compound that exhibits powerful lipolytic action, targeting and breaking down fat deposits for a visibly slimmer and more contoured silhouette. It also supports enhanced skin elasticity and firmness, while providing antioxidant protection against free radicals

vanillyl butyl ether

is a warming agent that generates a pleasant sensation of heat upon application, boosting microcirculation and promoting the penetration of active ingredients. By enhancing oxygen and nutrient delivery to skin cells, VBE supports the breakdown of fat deposits and helps reduce the appearance of cellulite.

pure 24k gold

is known for its ability to stimulate collagen production and improve skin elasticity, resulting in a firmer and more toned appearance.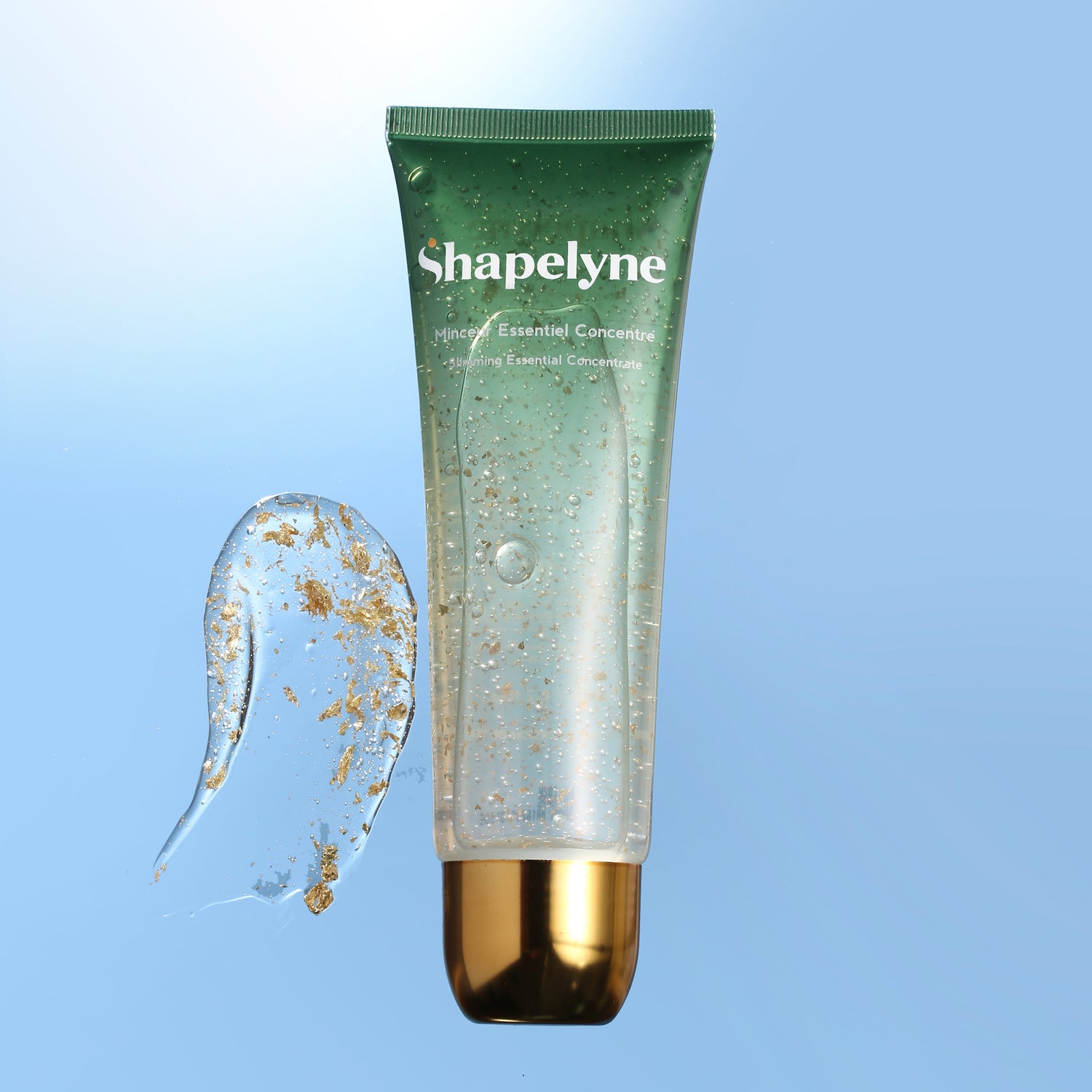 the power of gold
Infused with pure gold flakes, this luxurious formula harnesses the revitalizing properties of this precious metal to deliver an unprecedented slimming experience.
Combined with our expertly crafted blend of active ingredients, Shapelyne's Slimming Gel transforms your silhouette, providing an exquisite touch of radiance as you reveal a slimmer, more contoured you.
shape up now